Swedish Ukrainian Chamber of Commerce in Scandinavia
We are an ideal organization whose task is to promote trade between Sweden and Ukraine as well as increase knowledge about Ukraine in Sweden. Vi gör detta genom nätverkande, företagssammankoppling, frukostseminarier och mycket mer. We do this through networking, business combination, breakfast seminars and much more.
Vi har för syfte att hjälpa till från och med information till kontakter med strategiska partners som kan främja dina affärer. We are committed to helping you with information to contacts with strategic partners that can promote your business.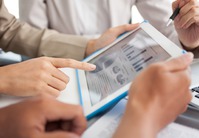 Our task is to contribute to increased and easier trade between Sweden and Ukraine. We follow the economic and political developments in Ukraine and inform member companies about current, concrete and business-related issues.
Through a strong network of contacts in Ukraine and Sweden, we can drive business issues and create contacts for member companies..
Business Services
We are an important forum for business relations with an increasingly important market - European Country Ukraine. Our members, big and small export and import companies, banks and other service companies, also account for a very large part of Sweden's trade with Ukraine..
Legal advice
Do you need information about taxation, accounting, employment relationships or starting business?
Contact the Swedish-Ukrainian Chamber of Commerce. Oral counseling service is free member affiliation for members of the Chamber of Commerce..